Disney's Gargoyles Ultimate Goliath *SIGNED* Action Figure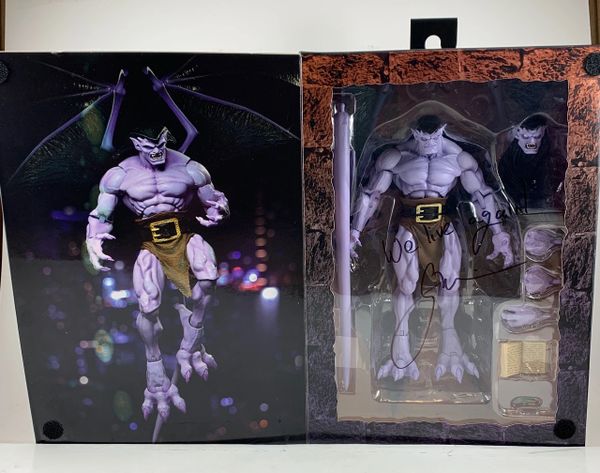 Disney's Gargoyles Ultimate Goliath *SIGNED* Action Figure
The time of the Gargoyles has come again! Arguably the best gothic cartoon of the 1990s, Gargoyles followed an ancient clan of gargoyles transported to modern-day Manhattan when their Scottish castle is relocated.
Gargoyles creator and showrunner Greg Weisman was kind enough to stop by the store and sign a limited number of these for us, and we are making them available to you! Each one features the phrase "We Live Again!" and Greg's signature on the inside figure window.
Leader Goliath joins the Ultimate line with an appropriately large 8" action figure, with a wingspan of 16 inches! The figure features full articulation, including on wings and tail, and comes with plenty of accessories: wings, jalapeno pepper, book, and interchangeable heads and hands.
Product Features
8 inches (20.32cm)
Made of plastic
Highly articulated
Based on the Gargoyles animated series
Window box packaging
Product includes:

Goliath action figure
2 Face sculpts
2 Pairs of hands
Extra left hand
Book
Jalapeno pepper

Reviews