*PRE-SALE* Predator: Concrete Jungle Ultimate Stone Heart Action Figure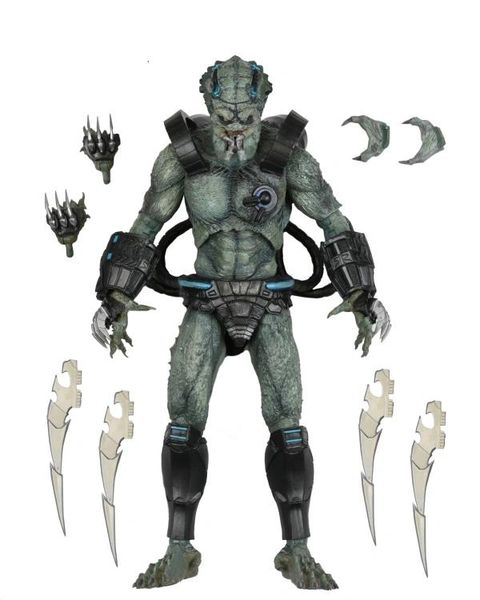 The city is your battle ground, and the prize… redemption. From the 2005 video game Concrete Jungle, this ultimate rendition of Stone Heart stands over 10" tall, with LED lights and over 30 points of articulation for great poses.
Stone Heart was once an honorable warrior. Then he was captured by Borgia Industries and subjected to a series of brutal augmentations that would see the towering Predator brainwashed and turned into a cyborg.
The figure is extra-detailed, and comes with interchangeable mandibles for unique expressions, open and fist hands, plug-in extended blades, and features LED light-up head, chest, and back.
Product Features
7-inch scale (17.78cm)
Made of plastic
From Predator: Concrete Jungle
Highly detailed
Fully articulated
Features LED light-up head, chest, and back
Product includes:
Stone Heart action figure
3 Pairs of hands
2 Mouth pieces
4 Wrist blades