*PRE-SALE* Star Wars: The Black Series Kir Kanos (Crimson Empire) Action Figure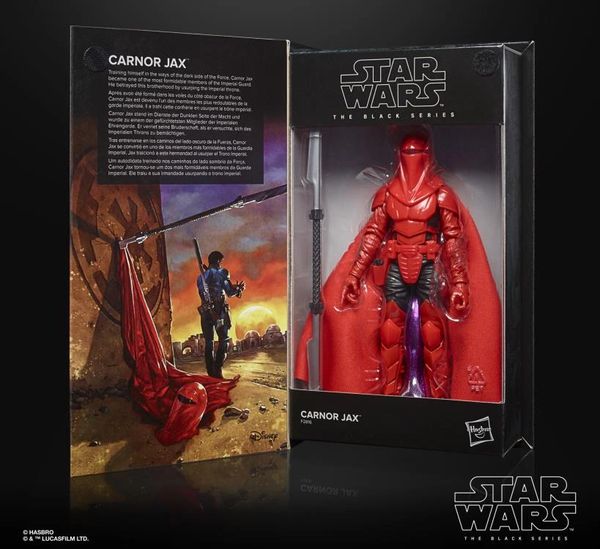 *PRE-SALE* Star Wars: The Black Series Kir Kanos (Crimson Empire) Action Figure
Hasbro returns to the post-Return of the Jedi canon fans loved with these incredible figures inspired by the Expanded Universe! George Lucas' Star Wars saga captured the hearts of millions with iconic characters, impressive vehicles, and a galaxy of stories that has passed the test of time again and again. Commemorate the first 50 years of Lucasfilm with figures from the Black Series inspired by the Star Wars books and comics, featuring premium deco and design, as well as fully articulated, highly poseable arms and legs!
A warrior without a master after the death of Palpatine at the hands of Darth Vader, the former royal guard known as Kir Kanos must find a new way to make his way in the galaxy.
Please be aware that this character was mislabeled Carnor Jax on packaging when it is in fact Kir Kanos. Hasbro apologizes for the oversight and wants to assure you that they are constantly refining their processes to provide fans with the high quality, accurate figures they expect.

Product Features
6 inch (15.24cm) scale
Made of plastic
Collector-grade quality with premium details
From the Star Wars comics
Multiple points of articulation
New packaging
Product includes:
Kir Kanos action figure
Blaster pistol
Staff
Reviews