*PRE-SALE* Spawn's Universe Overtkill Mega Action Figure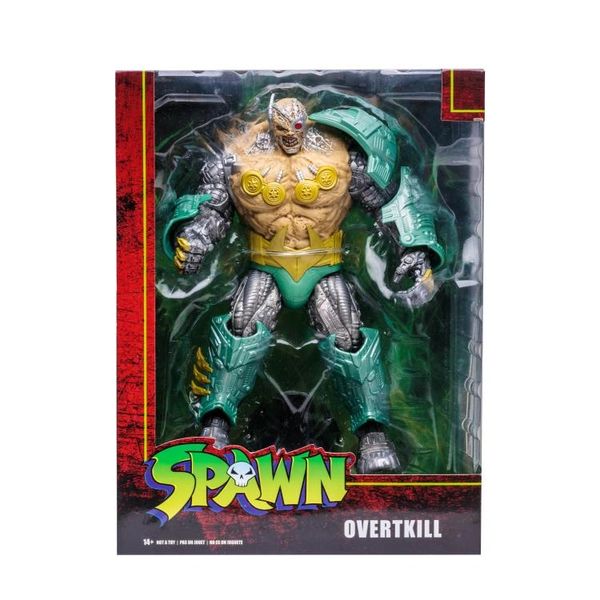 Nicholas worked as a hitman for Luciano Bartino, but was considered an expendable asset. When he died in a hit, his boss didn't care for the loss. However, Luciano was approached by Eylan Hessman, Nicholas' half-brother. With funding, Hessman promised to rebuild Rocca into the ultimate killing machine. With cybernetic enhancements he became Overtkill, an unstoppable assassin, and was sent to New York to take down the mysterious Spawn.  
Designed with Ultra Articulation with up to 22 moving parts for full range of posing and play.
Product Features
7-inch scale (17.78cm)
Made of plastic
Based on the Spawn comics
Designed with Ultra Articulation with up to 22 moving parts for full range of posing and play 
Highly detailed
Product includes:
Overtkill action figure
Base