*PRE-SALE* Mighty Morphin Power Rangers Ultimates Wave 2 Rita Repulsa Figure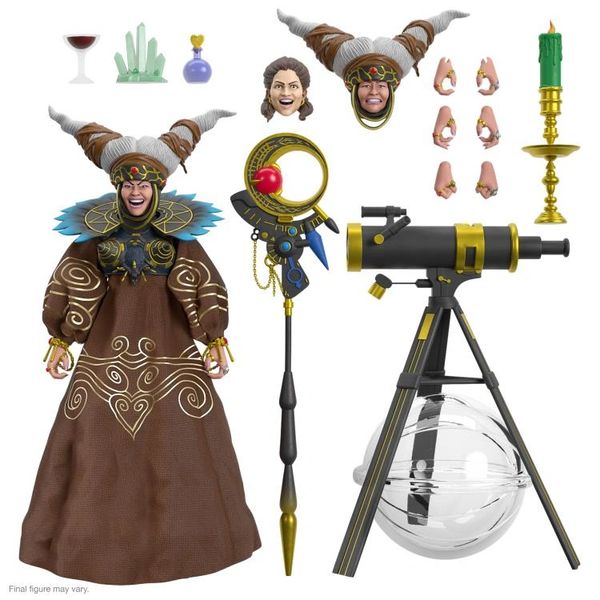 Already an evil sorceress hell-bent on conquering earth, Rita Repulsa's 10,000 years of imprisonment in a dumpster did NOT improve her disposition—a fact the Mighty Morphin Power Rangers, Angel Grove, and all of Earth quickly learned the hard way!
This 7-inch scale fully articulated Mighty Morphin Power Rangers ULTIMATES! Rita Repulsa figure features multiple interchangeable heads and hands, soft-goods garments, and an arsenal of mischief-making accessories, including the Magic Wand, RepulsaScope,Green Power Crystal, and more!
Product Features
7-inch scale (17.78cm)
9 inches (22.86cm)
Made of plastic
Based on the Mighty Morphin Power Rangers series
Incredibly detailed action figures with signature accessories
Comes in window box packaging with a collector's sleeve
Product includes:
Rita Repulsa action figure
3 Interchangeable heads

Screaming head
Headache head
Kimberly Hart head

8 Interchangeable hands

2 Fists
2 Gripping hands (vertical hinge)
2 Gripping hands (horizontal hinge)
2 Expressive hands
2 Gold bracelets

Fabric dress
Chest armor
Magic wand
Green candle
Green Power Crystal
Love potion
RepulsaScope