Gremlins Ultimate Gizmo Action Figure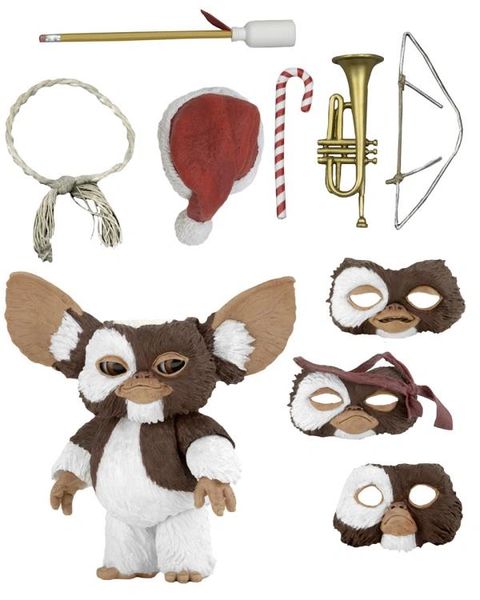 Gremlins Ultimate Gizmo Action Figure
It's Gizmo's first appearance in NECA's Ultimate line!
Just remember the rules: keep them out of sunlight, don't get them wet, and never... no matter how much they cry... no matter how much they beg... never, EVER feed them after midnight! Follow them, and you'll have a cute and friendly little Mogwai, like this deluxe 7-inch scale Gizmo.
He's fully poseable, including ears and eyes (a small ball carefully concealed on the back of the head allows you to move the pupils in all directions to create many different expressions). Plus, Gizmo comes with four swappable faces so you can customize his expression! This Ultimate edition comes with Santa hat, trumpet, bow, pencil arrow and more. Packaged in a collector-friendly window box with opening flap.
Product Features
7-inch scale (17.8cm)
From the Gremlins movie
Featuring Gizmo as an articulated figure
Ears are articulated and eyes are poseable, carefully concealed on the back of the head allowing you to move the pupils in all directions!
Includes 4 swappable faces, Santa hat, candy cane, trumpet, and a bow with a pencil arrow
Product includes:
Ultimate Gizmo action figure
4 Swappable faces

Open mouth smile
Regular smile
Frowning with headband
Sad

Bow with pencil arrow
Trumpet
Candy Cane
Santa Hat
Rope
Reviews