G.I. Joe Classified Series Red Ninja Action Figure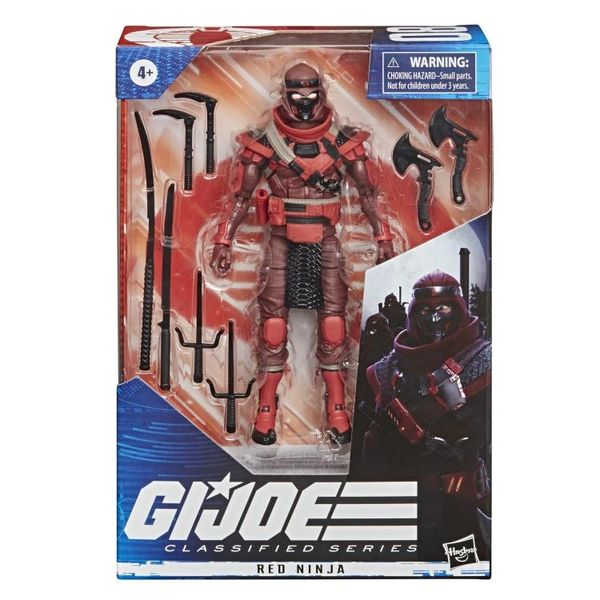 G.I. Joe Classified Series Red Ninja Action Figure
He'll fight for freedom, wherever there's trouble: G.I. Joe is here! The Red Ninja, renegade member of the Arashikage clan, explodes into a larger-than-life era with this new 6-inch scale figure! Acting as body guards for Storm Shadow, the Red Ninja often battle with Snake Eyes and the rest of the daring, highly-trained American special mission force known as G.I. Joe!
The G.I. Joe Classified Series by Hasbro evolves the characters fans know and love into highly articulated figures in the 6-inch scale, with premium deco and detailing.
This Red Ninja figure comes ready for action, with multiple points of articulation for high poseability and character-inspired accessories, including a katana. And with custom artwork by Furio Tedeschi, the G.I. Joe Classified Series Red Ninja is perfect for play, or for display!
Product Features
6 inches (15.24cm) scale
Made of plastic
Part of the new G.I. Joe Classified Series
Highly articulated
Premium deco and detailing
Features classic design updated into the modern era
Accessories inspired by the character's rich history
Product includes:
Red Ninja action figure
Katana
Pair of Sais
Pair of picks
Pair of hatchets
Holster
Back scabbard
Reviews