Mezco One:12 Collective Pennywise IT (2017) Action Figure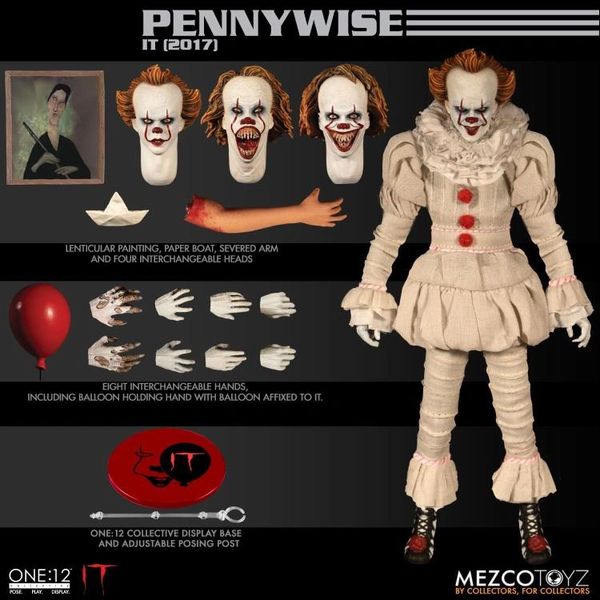 Mezco One:12 Collective Pennywise IT (2017) Action Figure
This One:12 Collective IT action figure features Pennywise the demonic clown from the 2017 movie. The movie is based on the novel 'IT' by Stephen King in which a demonic clown terrorizes the children of Derry, Maine. Every 27 years, Pennywise awakens to feed on fear, taking the form of what his prey dreads most. The Mezco Pennywise figure comes outfitted in a clown costume with ruffle detailing around the collar, wrists, and ankles. Included with the figure are four head portraits with expressions from the film, his infamous red balloon, Georgie's severed arm, Georgie's paper boat, and the framed painting of the eerie woman that hung in Stanley's father's office.
Product Features
1/12 Scale Action Figure
Highly Articulated
Product includes:
Pennywise Figure
Clown suit with ruffle detailing
Clown shoes with pom-pom detail
Paper boat
Balloon (affixed to holding hand)
Alternate Heads
Alternate Pairs of Hands
And more...
Reviews