Mezco One:12 Collective Netflix Daredevil Action Figure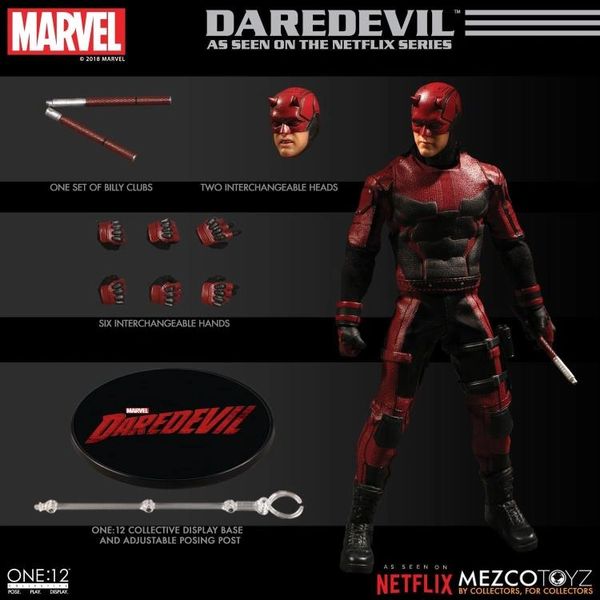 Mezco One:12 Collective Netflix Daredevil Action Figure
Mezco Toyz brings us The One:12 Collective  Netflix Daredevil features two interchangeable head portraits capturing Matt Murdock's unforgiving nature as portrayed by Charlie Cox. Outfitted in the body armor used in the show, the Man Without Fear comes complete with his signature Billy Clubs that can be used separately or joined together. Both Billy Clubs fit neatly into the thigh holster on this Marvel Daredevil figure. Blinded by a chemical spill in a freak accident, Matt Murdock was given superhuman senses that enable him to see the world in a unique way. Upholding the law through the judicial system during the day at night Murdock stalks the streets of Hell's Kitchen delivering vigilante justice as Daredevil, the Man Without Fear.
Product Features
1/12 Scale Action Figure
Highly articulated
Product includes:
Daredevil figure
Alternate Head
Alternate Hands
Fitted suit with body armor detail
Combat gloves
And more...
Reviews