Mezco One:12 Collective Freddy Krueger A Nightmare on Elm Street Action Figure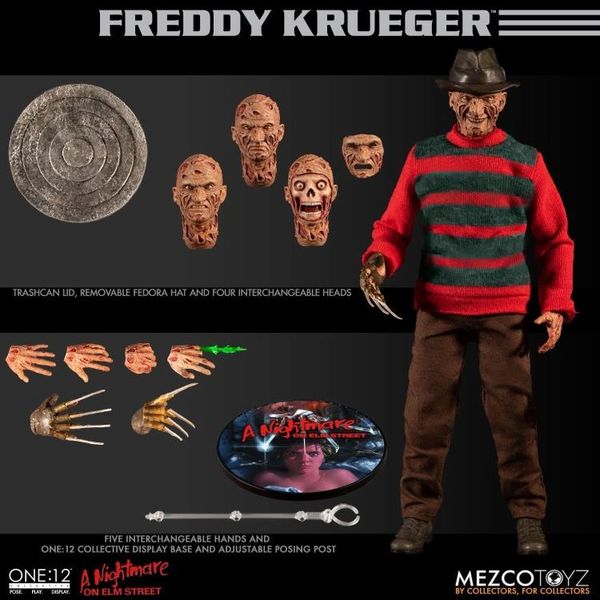 Mezco One:12 Collective Freddy Krueger A Nightmare on Elm Street Action Figure
The One:12 Collective Freddy Krueger figure features the dream demon as he appeared in Wes Craven's classic slasher film, A Nightmare on Elm Street. Included with the figure are four head portraits that capture his fearsome expressions, including one with a removable faceplate that reveals a skull sculpt - from the iconic scene where Freddy & Tina have a fatal encounter. Freddy is outfitted in his infamous stripped sweater and comes complete with his signature clawed gloves and a trash can lid, straight from Tina's nightmare.

Product Features
1/12 Scale Action Figure
Highly Articulated
Product includes:
Freddy Krueger Figure
Fedora
Stripped sweater
Slacks
Work boots
Alternate Heads
Alternate Pairs of Hands
And more...
Reviews