Mezco One:12 Collective Cable PX Previews Exclusive Action Figure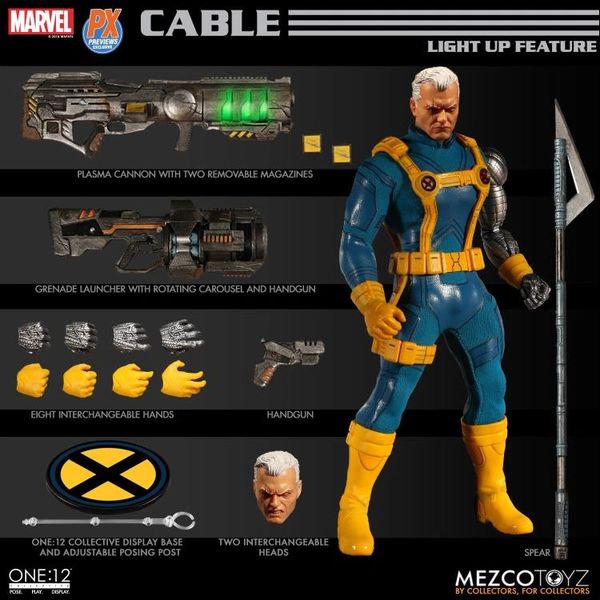 Mezco One:12 Collective Cable PX Previews Exclusive Action Figure
Sent to the future in a bid to save his life after being infected by a techno-organic virus by the villain Apocalypse, Cable used his formidable telekinetic abilities and cybernetic enhancements, to battle super villain foes in a quest for peace. The Mezco Cable PX figure from the One:12 Collective line features a light-up function that illuminates his plasma cannon and techno-organic eye in both of his head sculpts. The telekinetic mutant features a detailed cybernetic arm and is outfitted in a classic blue X-Men costume made from real cloth, along with flexible utility belt!.
Product Features
1/12 Scale Action Figure
Highly Articulated

Light Up Features



Product includes:
Cable Figure
Plasma cannon
Grenade launcher
Alternate Heads
Alternate Pairs of Hands
And more...
Reviews