Marvel Legends The Uncanny X-Men Retro Collection Iceman Action Figure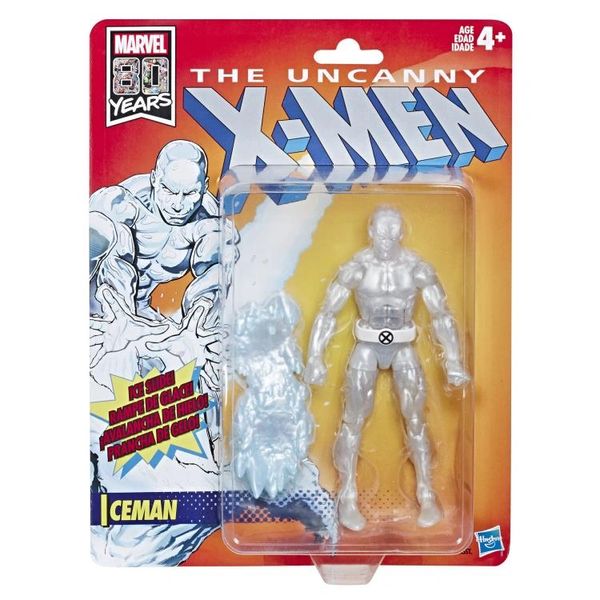 Marvel Legends The Uncanny X-Men Retro Collection Iceman Action Figure
A tribute to the history of the 90's Marvel Super Heroes line from Toy Biz, the Marvel Retro 6-inch Collection features core Marvel characters with retro packaging and design. Each figure includes multiple points of articulation, classic-inspired details, and character-specific accessories. Collectors and kids alike can expand their Marvel collection with 6-inch scale figures from the Marvel Retro Collection!
Iceman has the mutant ability to turn himself into a being of living ice. Once he does that, he can create almost anything he wants: ice slides, ice weapons, ice shields, not to mention icicles and snowballs with which to pummel his foes!
Imagine the Omega-level mutant battling through the pages of Marvel X-Men comics with this 6-inch-scale Iceman vintage figure, including a character-inspired ice slide accessory!
Product Features
6 inch (15.24cm) scale
Made of plastic
Retro design and packaging
Multiple points of articulation
Classic-inspired details
Box Contents
Iceman figure
Ice slide figure stand
Reviews