Loungefly Disney Mini-Backpack Tangled 10th Anniversary Tower Scene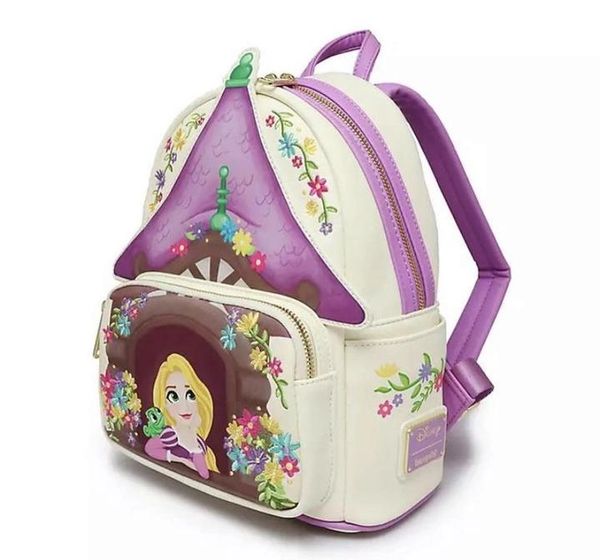 Loungefly Disney Mini-Backpack Tangled 10th Anniversary Tower Scene
Celebrate Tangled's 10th Anniversary with Loungefly's new bag collection! 
This faux leather mini backpack includes printed, embordered and metal plaque details. Rapunzel is showcased looking outside her tower with her trusty pal Pascal wondering when will her life finally begin? This bag featured a metal plaque on the side of the back along with the quote on the back, "I want to see the world and not just through a window." The inner lining includes an all over print (AOP) featuring the 10th Anniversary of the Disney animated movie Tangled.
Dimensions: W: 9" X H: 10.5" X D: 4.5"
Reviews