Ju-Ju-Be Tokidoki Be Tagged in Sushi Cars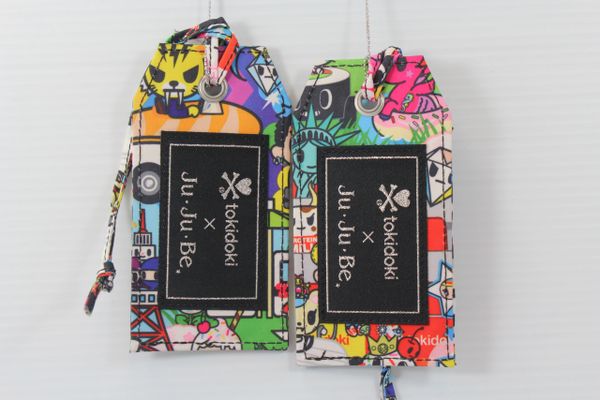 Ju-Ju-Be Tokidoki Be Tagged in Sushi Cars
*INVENTORY ASSORTMENT. YOU WILL RECEIVE ONE OF THESE DESIGNS.

Simple idea. You have a great bag, so you need a great bag tag. Slip in a business card and mark your territory in style!! (Marking your territory other ways isn't so stylish.)
Fits a business card perfectly (or put in a picture of your cutie-pies)!!

Great for labeling the contents of a bag, if needed.

Giving a gift? Use this as the tag on it!

7" drop on the strap; can be tied on, looped on or locked on with a padlock (yes, it's that cute you might need to!).

Teflon™ fabric protector … helps repel stains.
Agion® treatment protects the liner by inhibiting the growth of odor-causing bacteria, mold and mildew.