G.I. Joe Classified Series Wave 1 Set of 5 Figures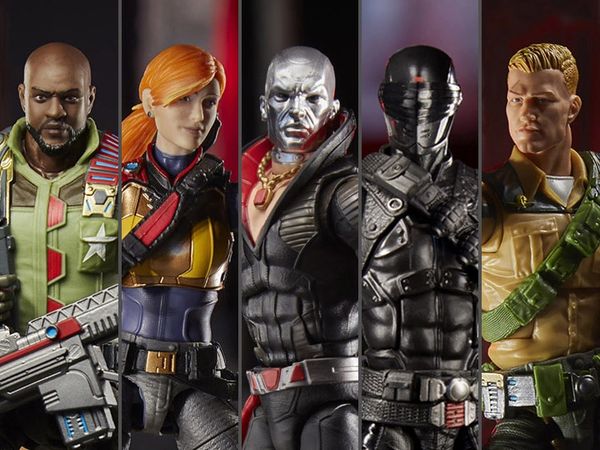 G.I. Joe Classified Series Wave 1 Set of 5 Figures
G.I. Joe is America's daring, highly trained special mission force. It's purpose: to defend human freedom against COBRA... a ruthless, terrorist organization determined to rule the world! With unwavering courage and steely determination, the brave members of G.I. Joe are prepared to seek out Cobra in any environment on the planet. From hostile jungles to ice-clad arctic peaks… They'll fight for freedom, wherever there's trouble! G.I. Joe is there! 
Classified Series Details
G.I. Joe Classified Series is loaded with iconic personalities from the epic history of the G.I. Joe franchise. These fan-favorite characters are presented in 6-inch scale with premium detailing, packaging, and accessories, with advanced articulation that raises the vibrant heroes and villains of G.I. Joe to the next level. With a robust roster of G.I. Joe and Cobra characters, the Classified Series of G.I. Joe action figures pays homage to the past while embracing the modern, for G.I. Joe fans new, old, and in between.
Product Features
6 inches (15.24cm)
Made of plastic
Highly articulated
Premium deco and details
Original package artwork
Product includes:
Roadblock action figure

Large artillery weapons
Knife

Duke action figure

Rifle
Pistol
Backpack
Binoculars

Scarlett action figure
Destro action figure

Communications case
Laser pistol
Golden blaster

Snake Eyes action figure

Sword
Sheath
Knife
2 Guns
Silencer
Backpack


Reviews