Ju-Ju-Be x Tokidoki Micro Tech Laptop Case in Unikiki 2.0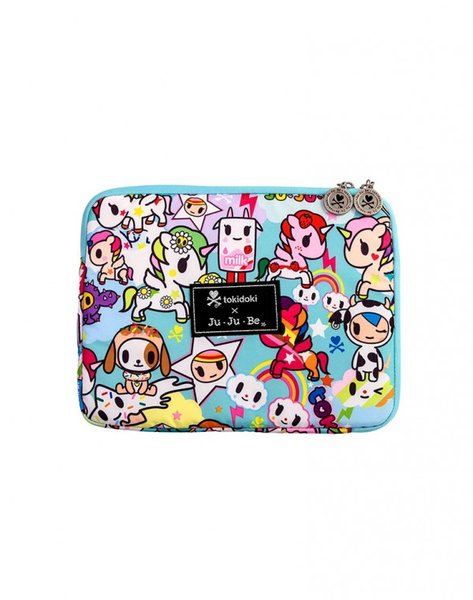 Ju-Ju-Be x Tokidoki Micro Tech Laptop Case in Unikiki 2.0
STOCK PHOTO - PLACEMENT WILL VARY

It's summer in Kaiju City, and Kaiju and his friends are full of monstery mischief! Climb aboard the subway express to a magical land where the tokidoki gang play with giants and grab a cookie from Donutella's sweets shop before catching a movie at Sandy's theater. There is always something to discover. Don't forget to follow us inside, where teal zippers open to a matching aquamarine lining. Kaiju City gives you all the warmth and fun of summertime, in one adorable, monstrous package.
Technology is a necessary part of life, so why shouldn't it coordinate with a few of your favorite things? The Be Techy cases protect your laptops and tablets while also matching your favorite Ju-Ju-Be bags! Available in select Legacy, Onyx and tokidoki prints, the Be Techy is both fashionable and functional. These padded, zip-around cases ensure your gear stays safe and scratch free. The Be Techy is available in the Mega Tech size for laptops and the Micro Tech size for tablets.
Zip around case
Metal hardware
Product Dimensions: 8.5"H x 11"W x .5"D