Ju-Ju-Be x Tokidoki Be Charged Card Holder in Donutella's Sweet Shop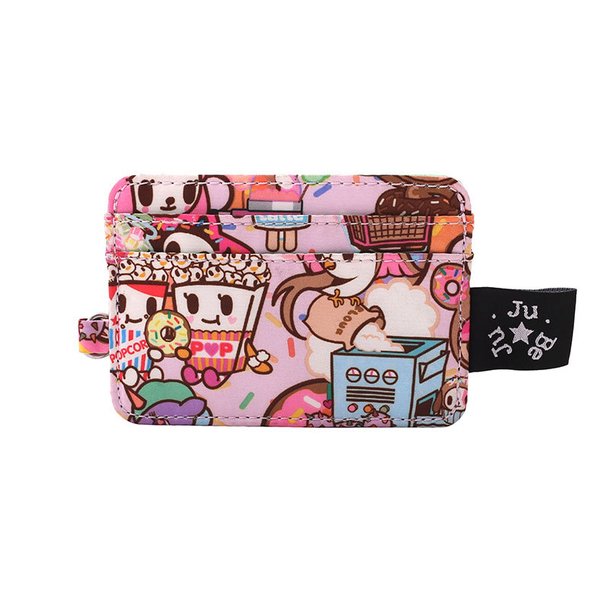 Ju-Ju-Be x Tokidoki Be Charged Card Holder in Donutella's Sweet Shop
Image is a stock photo courtesy of Ju-Ju-Be. Placement will vary. Send us a direct message via Facebook at www.facebook.com/mydpins for placement photos.

Charge it! This double-sided, slotted card case is the perfect size if you just need to run out quickly, or throw it in a smaller pocket on your Ju-Ju-Be bag! Featuring 4 credit card slots, an insert pocket and a D ring that can clip on to your keys, the Be Charged is a perfect way to accomplish ultimate organization without taking up a lot of room!
Product Dimensions:
W 4.75" x H 3.50" x D 0.25"